BY ASHLYN DAVIS
Our favorite season is creeping upon us, and "Haunt O' Ween LA" is wasting no time in resurrecting pre-covid traditions with a dazzling 150,000-square-foot Halloween wonderland this October. This 31-day SoCal Halloween walk-thru adventure will feature large-scale multi-sensory scenes, new haunting characters, pumpkin-picking with carving stations, trick-or-treating, and a glowing Jack-O-Lantern tunnel.
Your journey into this haunted (but family-friendly) haven begins on Topanga Canyon Boulevard, in Los Angeles, from October 1 and will run through October 31. Get your tickets here before they vanish, and the FOMO haunts you forever!
In just over a short two-hour drive from San Diego, you'll have all your classic Halloween traditions in one place with a Hollywood-grade production level. There will be 12 different doors to knock on with spooky residents filling buckets with candy in the Town of Haunt O' Ween. Beyond sweets, you'll have the delicious offerings from the curated food trucks to sink your fangs into.
There'll be a patch filled with over 30,000 pumpkins where you can pick your perfect specimen to carve right on the spot at the Pumpkin Carving Village. As you wander through a maze of glowing displays, detailed vignettes with unique themes, and thrilling interactive games, expect encounters with a few lost souls.
But the organizers have a few more tricks up their sleeves this year, treating eager candy collectors to a "Funny Bones Graveyard" with hundreds of friendly skeletons. Plus, there's a "Scarecrow Garden" that's illuminated with neon and UV overlay to add a whole new otherworldly dimension. Wedged in between these two zones is the Illumination Realm with futuristic spooky elements and the Forgotten Carnival, which is a retro ride with charming clowns. However, you're guaranteed to have a really ghoul time at all themed scenes.
If you aren't already pale from spooky surprises, face painters will happily give you a ghostly makeover that will get you set for the endless photos-ops throughout this boo-tiful walk-thru wonderland. Guests are also encouraged to go all out with costumes, as this year, visitors will get to leave the cars in the parking lot and explore the hay-filled grounds on foot.
Experiential Supply is an award-winning company to which the Hollywood film industry turns when it comes to creating large-scale, immersive experiences for such big-budget movies as IT: Chapter 2, Ready Player One, The LEGO Movie, Smallfoot, and more!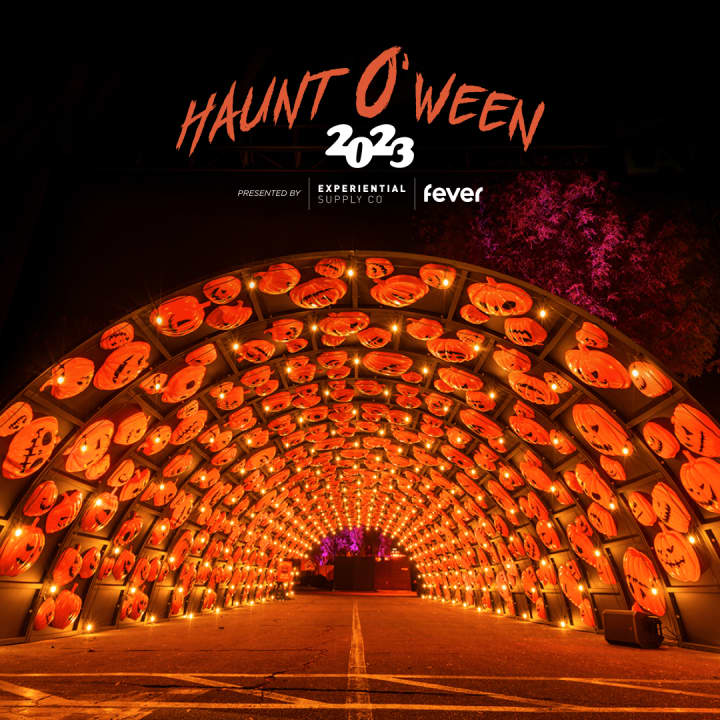 Haunt O' Ween LA: All Ages Friendly Halloween Experience - Waitlist
---